(Versão Português aqui)
Ok, you have decided on your travel itinerary and know all the places you will visit but no idea about the accommodation yet? Hotel, Hostel, Airbnb, Couchsurfing… There so many options to choose from!
Don't Panic! We had done all these options and here you will find the best pros and cons of all of them.
When we travel to another country, city, or planet (not yet) the place where you're going to rest your head after those busy days of making new discoveries are very important. The location in town, the comfort, the social atmosphere are some of the things you need to consider before making any reservation.
But how can I know if its the best option for me?
Remember when we talked about figuring out your traveler profile? Voila! Your profile is gonna help you a lot about what you want,  what you need and what you actually can afford on accommodation. You can find some help here.
Now that you know your profile you can choose between these 3 amazing options: Budget Hotel, Hostel, Couchsurfing or Airbnb. Let talk about each an any one of them!
Budget Hotel
Choosing the right accommodation can be tricky. If we look on sites like Booking.com there will be tons of different hotels to choose from. And that is awesome, but also confusing. When searching online make sure you know you are looking for the best option for you. The reservations require just a Credit Card, some ask for a deposit and some doesn't. Read the Hotel conditions before doing any purchase.
Add filters to your search to find more accurate options.  One method is to check if the location and your budget are matching with the results you got. Most of the cheapest hotels are usually far from the city centers and you will have to spend some money on transport, so stay tuned! Let's talk about the pros and cons of hotels.
Pros
Private room and bathroom

Silence and tranquility

Room service Cons
onPrice. Used to be the most expensive option.

Anti-social. Is very difficult to make new friends is there are no social areas.

Doesn't offer nightlife experiences.
Hotels are someway more of a "Classy" type of accommodation and ideal for a Honeymoon trip or for who is more private.
Now, if Hotels didn't get you any excitement you might like more about the next option.
Hostel
Here we enter a very popular way of traveling the world. Hostel life mode on. Hostels are "kind of a hotel" but with shared dorms. Yeah, you will get one bed in a room with X numbers of beds occupied for people you don't know. But relax, it's all fine. Hosteling is the favorite type of accommodation for who is backpacking or making a tour on several countries. They also offer cheaper private dorms for couples, families or who wants more privacy, and female or male dorms.
They can be found almost everywhere in the world and also by Google search. The best way to find some options is Booking.com, using the filter "Hostels" on the type of property.  You can also use Hostelworld, that is exclusive for hostels. Use the same attention to be sure the hostel is well located, consider your transport needs. Both websites just ask for a valid credit card to make a reservation. Now lets put on balance!
Pros
Easy to make friends, super sociable

Price. You can find hostels for $5 euros in some countries in low season.

They use to offer free tours and nightlife programs like PubCrawls and more.

Some have kitchen or community meals. You can cook or eat on a very low budget.

Friendly Staff. Out with all that hotel formality, let's be light!
Cons
You don't know who is sharing the room with you.

Shared bathroom. Sometimes one per room, or one per hostel. Be tunned!

Less safety. For that always look for one that provides lockers.

Noisy. Some hostels are "Party Hostels"…

Snoring. Well… shared dorm situation right?

They don't follow the same cleaning standard of hotels. Be sure you read the feedbacks from previous guests on the websites before you go.
Is very important to have in mind that Hostels are made for backpackers so you will be surrounded by them. It's a very good way to get tips on traveling and have a lot of fun.
Hostels have what is the best in a social atmosphere. You get in a hostel today totally alone and leave tomorrow with one friend per country. Seriously!  Our best tips for who choose hostels are: Don't forget to pick up a pair of earplugs and a lock to protect your stuff!
Now if you want to experience residential options you might like the following ones.
Airbnb
You probably already know something about the newest way to rent a place. The Airbnb is the most popular way to find a house or apartment to rent online. You can search by location and rent it using your credit card. When you get there you meet the host, or who manage the residence, and stay as if it was yours. Very simple and practical. It's very good for family trips.
Pros
Absolute Privacy

Price. Use to be cheaper than hotels
Cons
Safety. That is tricky. Cus we don't know for real who is the owner of the place.

It's not regulated by any rental or hospitality standard. You stay in personal residence.
It's not easy to find an Airbnb as it is for Hotels and Hostels, since its a personal platform online with people that are renting their houses now but could not be doing it at any moment. Check out the previous guest's feedbacks and never go to meet the place all alone, especially girls. It's never too much precaution in this situations. To have a plan B is also very wise.
And for last but also important let us talk about Couchsurfing.
Couchsurfing
Now, this is an amazing way of traveling the world. Couchsurfing is a community online with travel lovers that share their "couches" with travelers around the world FOR FREE. Yeah, you read it right!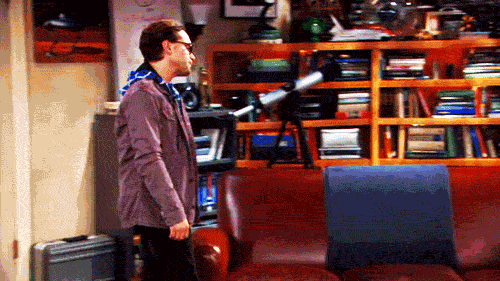 Members of this network put their houses available for travelers, that are also members, to sleep in their places. It seems little weird that someone you don't know is offering its house for you for free. I know. But the network also shows al the info about the host and his past experiences as host.
Pros
It's free. Hosts expect for a cultural exchange between host and guest. It could be anything: Language, gastronomy, curiosities about your country etc…

You can become friends BEFORE you go. Find the host sometime before the trip and share social network or phone number if you want.

The community also provides events so couch surfers can meet, make friends and maybe find an accommodation.

You have a local by your side to help you with the best city tips.
Cons
Safety. You will sleep in someone else's house.

You have to adapt to the host house rules. Like the time of arrival, departure and nightlife timing.

It's also not guaranteed. The host can have any issue and cancel your stay.
It's very important to read the feedback on the host profile, and better to send a message for one of the past guests asking about the host's personality before you go. As with Airbnb, you should have a second option, in Couchsurfing or hostel or hotel, in any case. Be smart!
The Traveler Wish already used this accommodation in Switzerland, Spain, Italy, Belgium, and Croatia, and it was all good. We don't know about Couchsurfing in other countries and we also advise you that is good to be extra careful about your stuff and yourself.